It IS About
Changing the World
Last week, our Vice President for Program Michele Corey traveled to Marquette with her daughter Sarah to attend the Parenting Awareness Month Conference and to present her fabulous "Policy Advocacy 101″ workshop.  Michele blogs about the experience, the impact it had on Sarah, and what it means for public policy.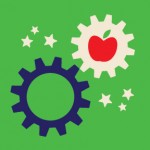 Focus on
Expanded Learning
Michigan's Children is highlighting four key issues this election season — one being on expanded learning.  Today, more than ever, students need more time and more ways to learn so that they can master skills necessary for college and career, and struggling kids need more support to catch up and stay on track.
See What's At Stake for Expanded Learning This Election Season

Multi-Generation Strategies
Multi-generation strategies are essential to help children thrive while their parents move ahead, and are essential to the economic prosperity of our state. One innovative program in Kalamazoo and Allegan Counties is doing just that. The Life Guides Program, an initiative of the Goodwill Industries of Southwestern MI, is investing in families long-term to ensure they have the appropriate services and skills to thrive.
Why Get
Involved
We can make change happen. We can use local and state level policy advocacy to improve our communities. By joining us in the fight for public policies made in the best interest of the most challenged children, youth and families; we can ensure that all children have the supports they need to succeed in school and in life.
Policy
Opportunities
Michigan's Children identifies opportunities to influence public policies on behalf of children who face the most challenges in life – children from low-income families; children of color; and children, youth and families shouldering other challenging circumstances. This includes immediate opportunities to influence public policy debates as well as long-term opportunities to shift the conversations taking place in Lansing and Washington, D.C.
Who We Are
Michigan's Children is the only statewide independent voice working to ensure that public policies are made in the best interest of children from cradle to career and their families.  We focus on influencing public policies that can reduce disparities in child outcomes such as the academic achievement gap.
Take Action
Michigan's Children works to inform you on issues that policymakers are debating and provide active and immediate ways for you to get involved in public policy debates affecting children, youth and their families.